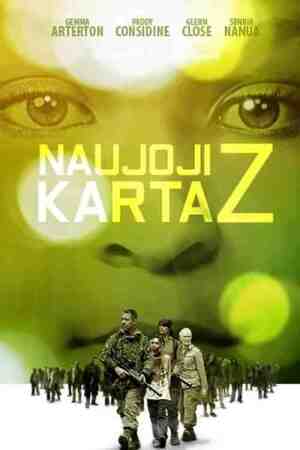 The Girl with All the Gifts
The Girl with All the Gifts
In the future, a strange fungus has changed nearly everyone into a thoughtless, flesh-eating monster. When a scientist and a teacher find a girl who seems to be immune to the fungus, they all begin a journey to save humanity.
Genres: Drama, Horror, Thriller, Science Fiction
Actors: Paddy Considine, Anthony Welsh, Sennia Nanua, Gemma Arterton, Glenn Close, Fisayo Akinade, Anamaria Marinca, Joe Lomas, Dominique Tipper, Eli Lane, Joel Sheldon, Will Brooks, Tessa Morris, Abigail Sams, Shay Gutteridge, Callum Lloyd, Alicia Morris, Matthew Smallwood, Macey Ward, Amy Newey, Elise Reed, Joshua Smallwood, Lobna Futers, Stacey Lynn Crowe, Amy Floyd, Pete Buzzsaw Holland, Alex Reed, Richard Price, Alexandria Wright, Ria Lopez, Sean Evans, Ross Green, Daniel Jack Evans, Samantha Rushton, Pamela DeAbreu, Rayn Khan, Matt Adcock, Jim Macie, Daniel Eghan, Laura Marie Howard, ElizabethAnne Fuller, Ak Steppa, Ita OBrien
Directors: Colm McCarthy
Writers: Mike Carey
Countries: United Kingdom
Release: 2016-09-23
N-16
Distribution countries:



Duration: 110 Min.
Quality: FHD
Language:

Subtitles:


6.6