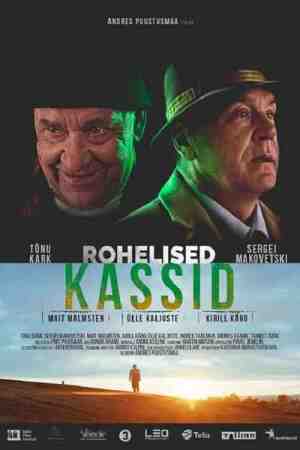 Green Cats
Green Cats
The story of two old folks, who have spent the most time of their lives behind prison walls. Now seventy years old men have been granted an amnesty.

Both men have a passionate desire to change their lives in according to a certain plans. Time is one of the main characters in this story. The time that passes from one point to another and how it changes and influences human spirit and thoughts. Old prison friends Markus and Eduard are not murders and do not have blood on their hands, from young age they have revolved in circles around thieves and other rouges, their greatest crimes  have been carried out by robbing the country and deceiving.
State robberies and frauds have led men to long periods of punishment from Soviet Estonia until nowadays Europe Estonia. Now, however, the cell mates received the freedom and decided to meet each other in a week at the hotel "Palace" to plan together life in the freedom, but until that men needed to put in order their "personal things".
Distribution countries:



Duration: 105 Min.
Quality: FHD
Language:

Subtitles:


6.0