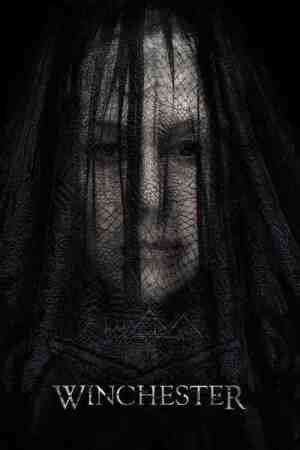 Winchester
Winchester
San Jose, California, 1906. Isolated in her labyrinthine mansion, eccentric firearm heiress Sarah Winchester believes that she is being haunted by the souls of those killed by the guns manufactured by her company.
Genres: Fantasy, Horror, Mystery, Thriller
Actors: Homero Lopez, John Lobato, Helen Mirren, Jason Clarke, Sarah Snook, Emm Wiseman, Tyler Coppin, Michael Carman, Angus Sampson, Alice Chaston, Eamon Farren, Laura Brent, Bruce Spence, Adam Bowes, Xavier Gouault, Dawayne Jordan, Jeff Lipary, Marcus Orelias, Douglas Embry, Finn SciclunaOPrey, Jeffrey W Jenkins
Directors: Michael Spierig, Peter Spierig
Writers: Tom Vaughan
Countries: Australia, United States of America
Release: 2018-02-02
N-16
Distribution countries:



Duration: 100 Min.
Quality: FHD
Language:

Subtitles:


5.4