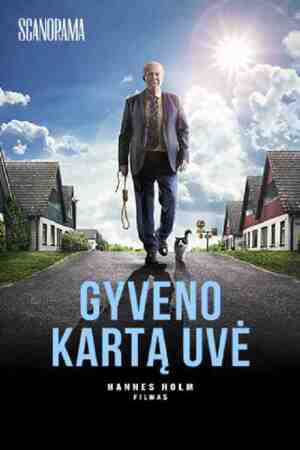 A Man Called Ove
A Man Called Ove
Despite grumpy 59 year-old Ove being deposed as president of his condominium association, but he keeps looking over the neighbourhood with an iron fist. When pregnant Parvaneh and her family move into the terraced house opposite Ove and she accidentally back into Ove's mailbox, it sets off a series of unexpected changes in his life.
Actors: Stefan Gödicke, Bahar Pars, Filip Berg, Ida Engvoll, Tobias Almborg, Chatarina Larsson, Johan Widerberg, Nelly Jamarani, Simon Edenroth, Poyan Kamiri, Maja Rung, Simeon Da Costa Maya, Jessica Olsson, Fredrik Evers, Lasse Carlsson, Anna Granath, Christoffer Nordenrot, Simon Reithner, Johanna Karlberg, Johan Friberg, Magnus Sundberg, Karin de Frumerie
Directors: Hannes Holm
Writers: Fredrik Backman
Release: 2015-12-25
N-13
Distribution countries:

Duration: 116 Min.
Quality: FHD
Language:


7.7